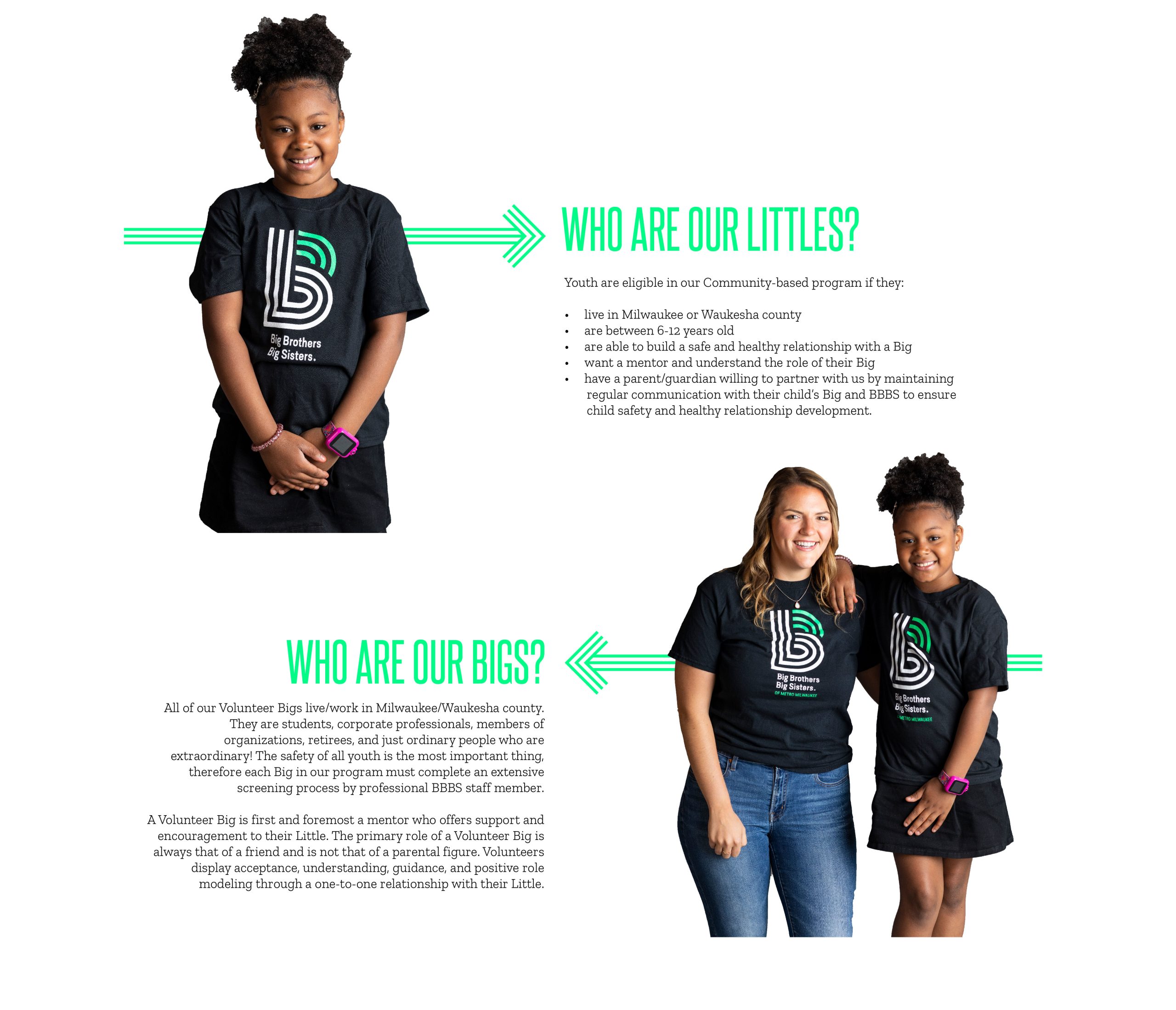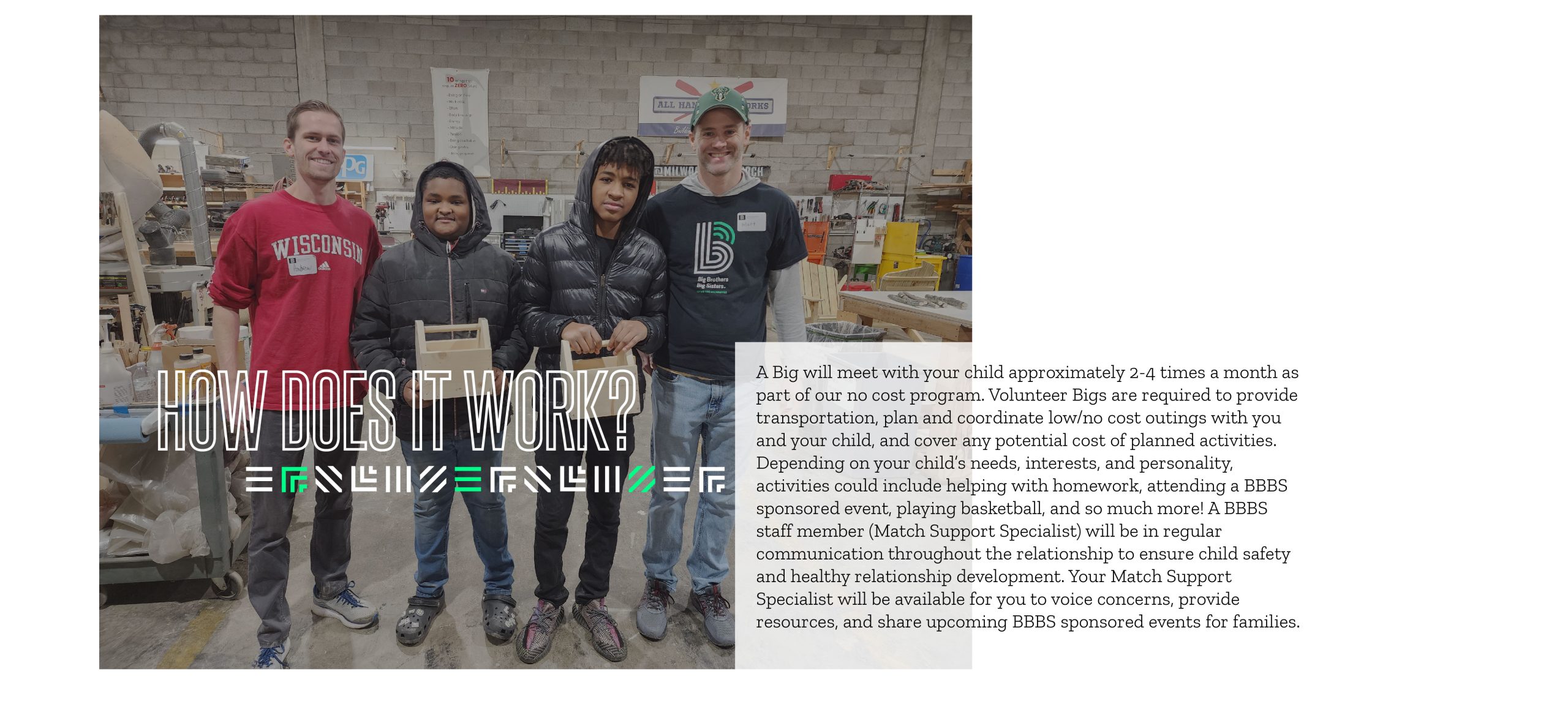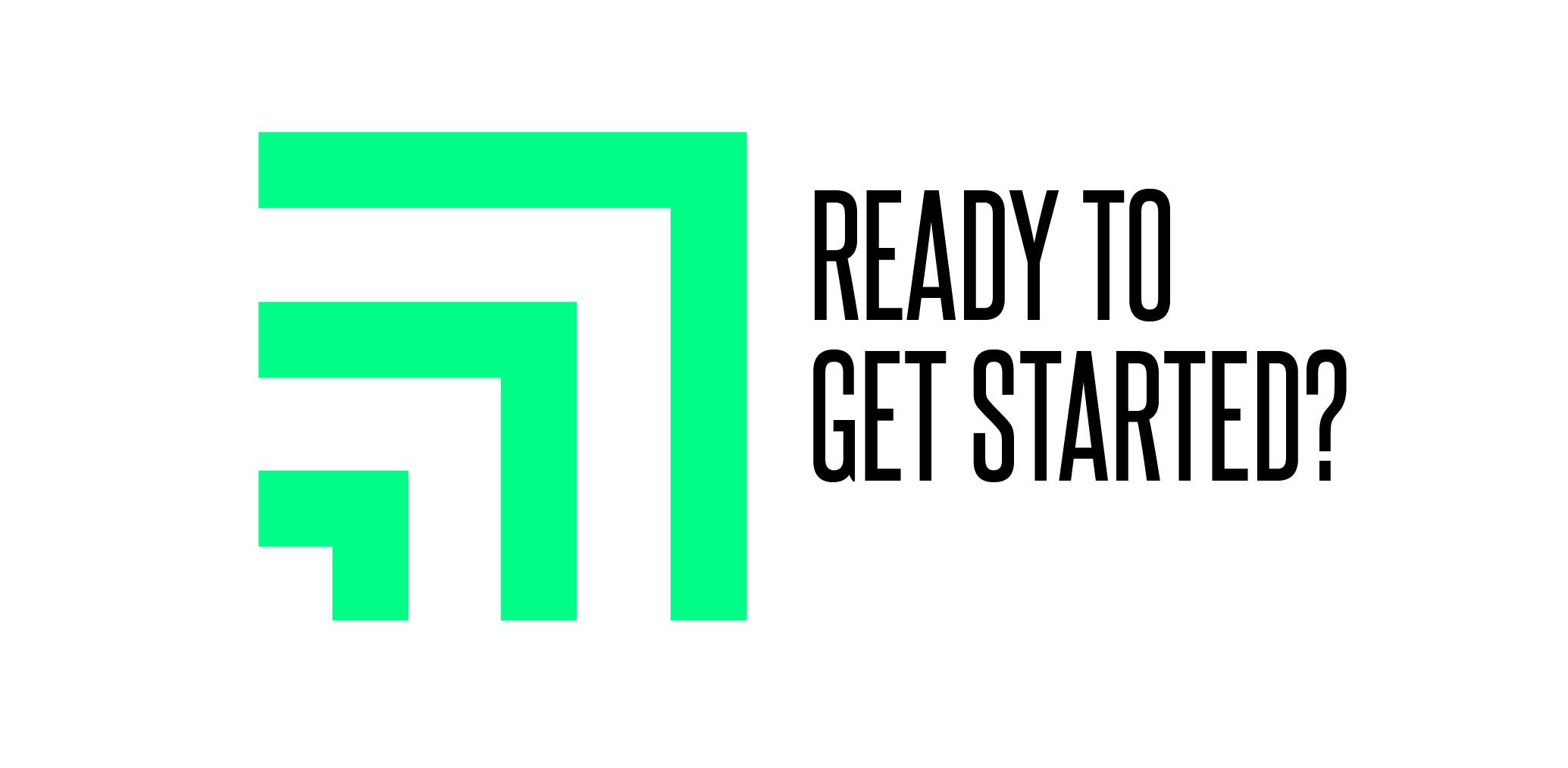 Complete our online application to enroll your child in our Community-based Mentoring Program and get them on our waitlist. If you have any questions, please contact us 414-831-4563 or via email. If you are interested in learning more about our programs in local schools, click here.
We want to ensure that we find the best match for your child. Since Bigs and Littles are matched based on parental preference, similar interests and personality,
experiences, and geographic location, it may take a considerable amount of time to find the right Big. You are welcome to check the status of
your child's application at any time and please be aware there is no guarantee we will find a match.