Our Partners Are Heroes
Businesses, foundations, and organizations are fundamental to supporting the children we serve. They contribute to brighter futures, better schools, and stronger communities for all.
Partners and sponsors can support us through
✓ Philanthropic gifts that drive growth
✓ Employee-centric volunteer or donor partnerships
✓ High-impact cause-related marketing relationships
Foundation & Corporate Giving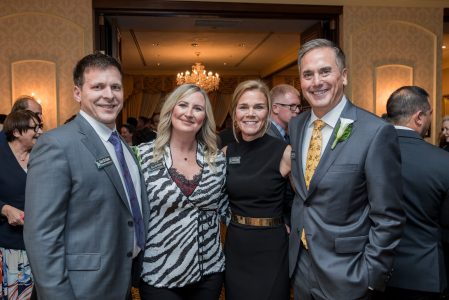 Big Brothers Big Sisters of Metro Milwaukee is a well-respected brand with a sterling reputation and proven results. Plus, we're highly rated for efficiency and accountability by a number of independent organizations. In fact, Forbes named Big Brothers Big Sisters to its Gold Star List as one of America's ten best nonprofit organizations.
Major investments from foundations and corporations have enabled Big Brothers Big Sisters to connect with young people in unprecedented ways, so they can start on the path to unlimited potential—and maybe even start a business or foundation of their own some day.
To start a conversation on partnering with Big Brothers Big Sisters, please contact our Director of Community Engagement at (414) 831-4588 or via email.