Igniting Potential
Celebrate the power of one-to-one mentoring at our biggest party of the year.
When you IGNITE THE POTENTIAL of youth in our community, you help build future leaders.  Help us make more matches possible by being a part of our signature Gala event.  Together, we're igniting potential and inspiring tomorrow's leaders.  Please join us!

Purchase tickets now and join us to IGNITE THE POTENTIAL of youth.  Tickets are $250 each.  Current Bigs and mentors receive two tickets for $250!  Questions?  Contact Special Events Coordinator Nancy Bong at (414) 831-4580 or click to email Nancy.
Congratulations, Honorees!
Governor Tony Evers and First Lady of Wisconsin Kathy Evers will receive the 2019 Martin F. Stein Memorial Champion for Children award.  Our 2019 Matches of the Year will be announced during the program.
Pictured below are our 2018 Matches of the Year and our 2018 Champions for Children.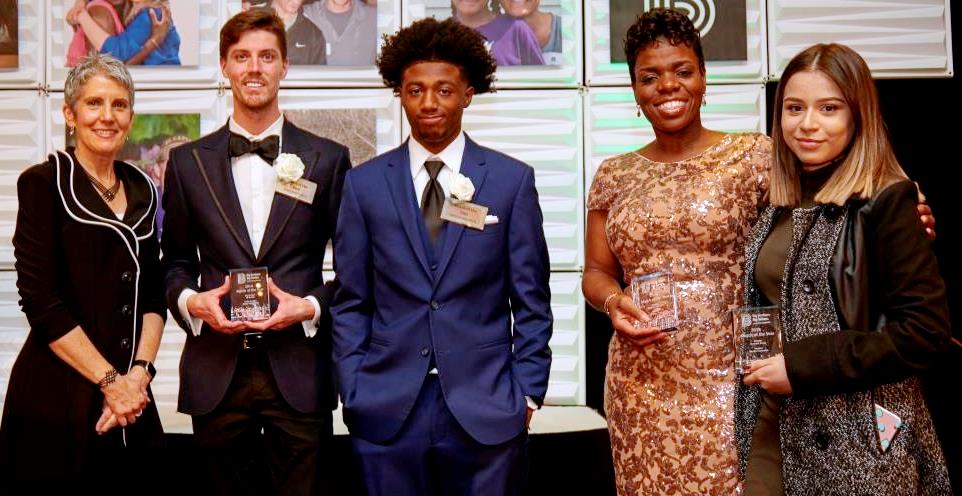 Above Left:  Big Brothers Big Sisters President & CEO Amy Chionchio with Brother Match of the Year AJ and James and Sister Match of the Year Treanna and Bertha.  Above Right:  Champions for Children Mary Pat and Nick Zarcone, with their children Jordan and Ali.  We'd also like to congratulate Little Brother Laron, our 2018 Martin F. Stein Memorial Scholarship Winner!