Education Matters and being prepared for school is important to help our youth feel confident, supported, and ready to learn.
Our goal is to provide 500 basic school supply kits and backpacks to help prepare our youth for the upcoming school year.
Here's how you can help!
Make a donation to support the purchase of school supply kits ($14/per kit) to be distributed at our Back to School Event in August.
Click here and choose how many kits you would like to purchase.
You will receive a thank you tax letter for your records.
Donations will be collected until we reach our goal and distributed at our annual Back to School Event in August. Thank you for supporting the educational success of our youth!
Please contact bbbs@bbbsmilwaukee.org or call 414-258-4778 to host a drive, receive additional information, or if you have any questions.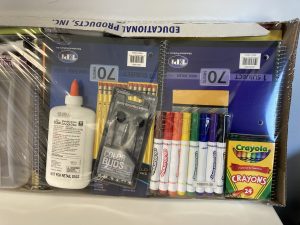 We look forward to working with you to make the 2022-23 school year a BIG success for our matches.