Meet us to Learn More
We have two unique opportunities for interested volunteers to connect with us face-to-face and learn more about our mentoring programs.
Opportunities to Meet Us
Throughout the year, we offer different opportunities for you to learn about becoming a volunteer mentor first-hand.
- Come to a Mix@Six or Mix in the Morning to meet current mentors and hear about their volunteer experiences.
- Meet with a staff member one-to-one at a local coffee shop.
Sign up for one today!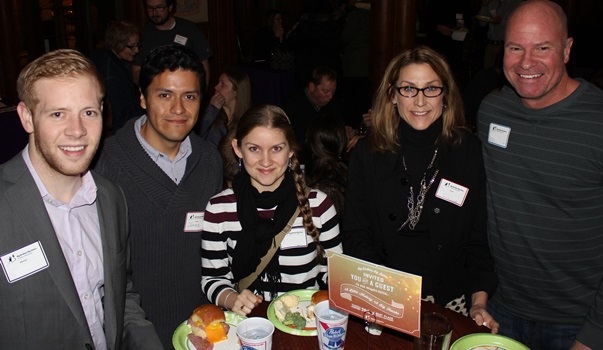 Our Mix@Six and Mix in the Morning are  great opportunities for prospective volunteers to meet current mentors and hear first-hand about their experiences. Big Brothers Big Sisters staff will discuss the specifics of our three mentoring opportunities and answer your questions. Socials are held at fun venues around Milwaukee and Waukesha, and are always free. We encourage you to bring an adult guest(s) along too.
Our Summer Mix@Six is scheduled for Thursday, July 23 at Gathering Place Brewing Company. Check back for more information and a link to register. Hope to see you there!
Meet with our Volunteer Recruitment & Engagement Coordinator for a virtual coffee to learn about our program. We will sit down with you at a coffee shop to discuss our program and show the impact you could have on a youth in our community by joining us as a mentor.
Click here to schedule a virtual coffee meeting!
If your schedule does not align with the meeting times offered, please connect with Jonathon directly at jnesemeier@bbbsmilwaukee.org or call 414-831-4585.