MEET US TO LEARN MORE
We have two unique opportunities for interested volunteers to connect with us face-to-face and learn more about our mentoring programs.
Throughout the year, we offer different opportunities for you to learn about becoming a volunteer mentor first-hand.
- Come to a Mix@Six or Mix in the Morning to meet current mentors and hear about their volunteer experiences.
- Meet with a staff member one-to-one at a local coffee shop.
Sign up for one today!
Our Mix@Six and Mix in the Morning are  great opportunities for prospective volunteers to meet current mentors and hear first-hand about their experiences. Big Brothers Big Sisters staff will discuss the specifics of our three mentoring opportunities and answer your questions. Socials are held at fun venues around Milwaukee and Waukesha, and are always free. We encourage you to bring an adult guest(s) along too.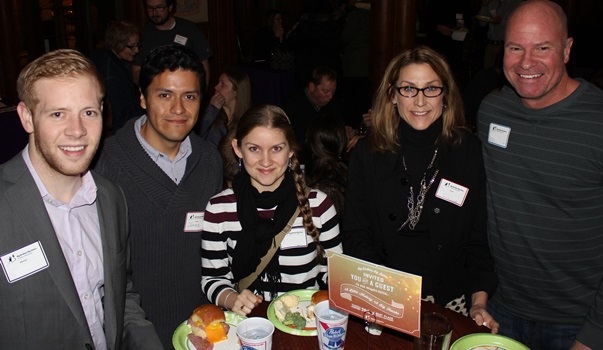 Brovember Virtual Events
Where: Zoom
When: Monday, November 23, 12 - 12:45 p.m. and 6 - 6:45 p.m.
Did you know a little time can make a BIG difference in the life of a youth?
There are over 250 Little Brothers on our wait list that could use a mentor just like YOU. 

Join us for one of our Brovember virtual events on November 23 and learn what it means to be a Big, how to apply, and be entered to win prizes like an Amazon Gift Card just for participating! We are offering both a lunch (12 - 12:45 p.m.) and evening (6 - 6:45 p.m.) session to accommodate varying schedules.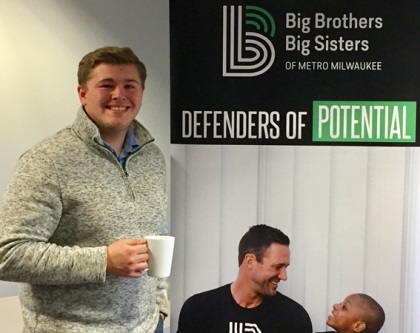 Meet with our Volunteer Recruitment & Engagement Coordinator for a virtual coffee to learn about our volunteer opportunities. We will connect one-on-one to discuss our program and show the impact you could have on a youth in our community by supporting our mission by becoming a mentor.
If your schedule does not align with the meeting times offered, please connect with Jonathon directly at jnesemeier@bbbsmilwaukee.org or call 414-831-4585.