The Business of Caring
If it weren't for our generous supporters, we couldn't make and support mentoring matches that lead to life-changing relationships.
To start a conversation on partnering with Big Brothers Big Sisters contact Kathy Miller, Vice President of Community Engagement at (414) 831-4588 or email Kathy.
Thank you to our generous Corporate and Foundation donors...
 $5,000-$9,999
American Transmission Company ● AT&T ● Children's Wisconsin ● Circuitronix
Credit Suisse  ● Elizabeth Elser Doolittle Charitable Trusts ● Ralph Evinrude Foundation
FedEx ● Four-Four Foundation ● Francis Investment Counsel ● Generac
HSBC Bank, USA ● Infosys Limited ● Kolaga Family Charitable Trust ● Milwaukee Tool
Payne & Dolan ● Quarles & Brady ● Rexnord Foundation, Inc. ● Bert L. & Patricia S. Steigleder Trust
Van Horn Automotive Group ● Wells Fargo Corporate & Investment Banking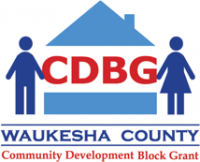 This list is updated annually following publication of our Annual Report.