Leadership & Staff
Big Brothers Big Sisters has a compassionate and dedicated group of individuals on our side to help change children's lives for the better.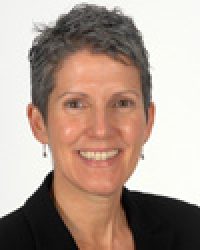 Amy M. Chionchio
President & CEO
Amy Chionchio came to Big Brothers Big Sisters of Metro Milwaukee in 2007 with more than 20 years of experience in Milwaukee's nonprofit arena.
Amy holds a bachelor's degree and a master's degree in business and management. Her areas of expertise include building and managing successful fundraising and marketing teams, establishing community and business partnerships and developing and implementing strategic planning efforts that meet mission-related goals.
Most recently she served as vice president of marketing for Milwaukee's United Performing Arts Fund (UPAF), one the nation's largest funding organizations for the performing arts. Prior to her position at UPAF, she was the senior vice president and chief marketing officer for the Milwaukee Public Museum, where she worked for 10 years.
Joel Cencius, CFRE
Vice President of Development
As a Certified Fund Raising Executive (CFRE), Joel Cencius is an experienced values-driven fundraiser whose professional background includes more than 11 years in non-profit fund development and organizational management roles. Prior to joining Big Brothers Big Sisters of Metro Milwaukee, Joel served as the Senior Director of Development for St. Joan Antida High School (SJA), overseeing all areas of development operations. During his tenure Joel significantly increased total funds raised in addition to establishing the school's Marketing and Communications department, increasing its visibility and position in the competitive high school market. Previous to St. Joan's, Joel served as the Director of Alumni Engagement and Annual Giving at Cardinal Stritch University where he directly managed all alumni engagement and communication initiatives in addition to overseeing the University's annual giving program. Joel began his career at the Betty Brinn Children's Museum, serving as the Director of Visitor Services where he managed all day-to-day operations for the Museum.
Joel is an active volunteer within the Milwaukee community, serving many organizations that work directly with youth and teens. He has been a long-time volunteer, board member (local and regional), and week-long summer camp counselor for kids with arthritis and related diseases for the Arthritis Foundation. He is a wish granter and special events volunteer for Make-a-Wish of Wisconsin and a former Red Shoes Friend for the Ronald McDonald House Charities of Eastern Wisconsin. He currently serves on the Board for the Washington High School Scholarship Foundation.
Joel received a B.A. in communication arts with a minor in business from Cardinal Stritch University in Milwaukee, Wis.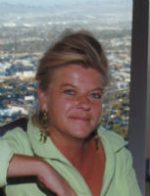 Tammy McIntyre
Vice President of Finance & Administration
Tammy McIntyre has over 15 years of nonprofit/governmental experience in the following industries:  urban agriculture, affordable housing, senior living and children's education. Her professional career and personal passion for non-profit work has roots in her commitment to giving back to the community. Tammy's experience in finance and operations includes budgeting, cost analysis, community outreach & development, auditing, cash management, strategic planning, volunteer planning & development and human resources.
Prior to working at Big Brothers Big Sisters Tammy worked at Growing Power Inc. as the Associate Director/Finance Manager; American National DME as the CFO; Teton County, WY Housing Authority as the Business Manager. She also has many years of for profit experience in the following industries:  publishing, investment banking, communications and music festival productions.