Big Brothers Big Sisters of Metro Milwaukee (BBBS) created our Big Advisory Group (BAG) in 2013 and we relaunched this group with new members in 2020! The group members were selected by our team to serve as advocates for BBBS. The goal of BAG is to engage members with our strategic agency initiatives, inviting them to provide guidance, advice and suggestions as representation of all Bigs in our program. Members are asked to assist with volunteer recruitment and outreach, marketing, and fundraising in order to advance our mission.
Meet our BAG Members! Below is a bio of each of our members.
Why I became a Big: In my past life I was an Elementary teacher at various schools across the North Side of Milwaukee. While I loved the students, I quickly realized my strengths could be utilized in a different capacity. After researching different non-profits across the broader Milwaukee area, I came across an organization named City on a Hill, who works heavily with underserved Milwaukee youth. A representative there told me that the greatest predictor of someone not only getting out of poverty but staying out of poverty is having at least one person/mentor that they can count on throughout their lives. Having heard that, I began to think about investing in one person over a longer period, and the opportunity for both of us to grow, to learn, to build. After praying about it and remembering a friend from Tampa who was a Big, I decided to apply in September of 2019. When I got matched with Journey in December of 2019, I was elated! It has been, and continues to be, such a fun adventure watching her grow and learn, learn new things together, and, in turn, teaching me how to embrace the journey of life.
Something special about my Little and I's relationship: Fun fact - my little (Journey) and I are both INFP's from the Myers Briggs personality test! We both love ideas and care very deeply about justice. One of my activities to do with Journey is our book club. Every other week or so, we go to Barnes N Noble at Mayfair and read a couple chapters of our book we are reading together, all while eating a sugar cookie (her) or chocolate chip cookie (me), complemented with a hot chocolate or vanilla bean (her) and an oat milk mocha (me). After each chapter, we talk about what happened, how we feel about it, and what we think will happen next. It's been so much fun hearing what Journey thinks. Right now, we are reading What I Like About You by Marisa Kanter. So far, it's a compelling read that keeps you on the edge of your toes!
What I do professionally: I am an Onboarding Administrator at EVO Transportation.
Something most people don't know about me: In 2002, when I was 10 years old, I had brain surgery for epilepsy that I had since I was 11 months old. Part of my left temporal lobe gone, a few hours of surgery and half a head of hair later, I've been seizure free ever since. I even got a cool scar out of it!
Why I became a Big: I became a Big because I love working with kids and wanted to make a meaningful impact on the community. BBBS was a natural fit and I knew that my little best friend was waiting for me. Jonaya and I have had a close bond from the first time we met. I will never forget when I dropped her off and she had the biggest smile on her face and gave me a big hug. We love taco Tuesday, playing at the park, and any event that BBBS puts on! 
What I professionally: I work in the audit practice at Deloitte. 
Something most people don't know about me: I speak Spanish, and I love to travel and learn about different cultures.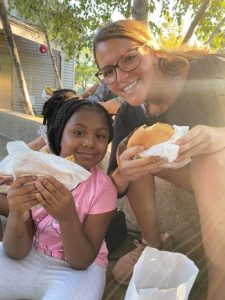 My name is Andrew. I am an Engineer and am involved in developing powertrains for electric vehicles. I grew up in England and moved to the USA over twenty years ago. I have three adult daughters and enjoy visiting them whenever I can. I enjoy hiking, camping, cycling, travel and reading. It is my goal to go on a long distance (multi-day) hike on every continent.
I became a Big because I believe that we all have incredible potential – if we only have the opportunity. I wanted to help provide the opportunity for someone else so that they could reach their full potential! Jacob and I have many interests that we share – from hiking in the forest, exploring nature or visiting museums. We cycle, kayak and discuss many subjects – from football to the history of the modern world.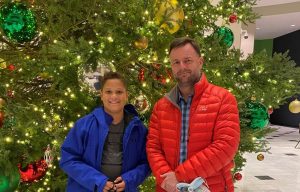 Why I became a Big: I enjoy given back to the youth and helping others reach their potential. As a kid myself,  their was other adults that gave me the guidance and support to overcome life ups and downs. Seeing the little mature and grow is such a nature high you can't experience until you see it and live it.
Something special about my little relationship and what we enjoy doing together: My little and I are like brothers.  We both ave very competitive with life in general and feed off on that in a positive way.  His parents are amazing people and very supportive with what we do.  We enjoy just hanging out and spending time together. The sky is the limit on what we do and enjoy.  We are a wonderful match for each other. 
What I do professionally: I am a trainer and salesman. I help and guild others to understand and apply the rules/regulations in the transportation/warehouse world.  I am what you call a person of knowledge "subject matter expert". 
 Something people don't know about:
Don't like needles 

Afraid of heights

Played College Football

I ran for a political office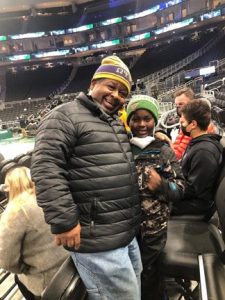 I became a Big to become more connected to the community I live in. Also, I have benefited from mentoring in my life and wanted to share my experiences and resources with a young person.  My little and I get along as great friends.  I feel honored that my Little confides in me and trusts me to support her in the challenges she faces as a teenager. We attend lots of REACH activities and events. We also enjoy doing homework at a café or the library, visiting museums, playing board games, and doing arts and crafts.
I am an environmental compliance professional, specializing in product stewardship. It's my job to make sure that companies are compliant with laws designed to protect human health and the environment. For example, I work with engineers to identify alternatives to using lead or other heavy metals.  I collect data to report to countries who are concerned about packaging waste, like plastic and cardboard, with the aim of reducing waste and pollution.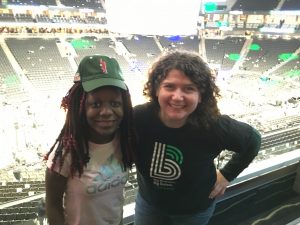 BIG BROTHER CHARLES AND BIG SISTER SARA
We've been matched with our little for just over a year and we have done so many things in that time period. From game nights with hot chocolate to push up contests and making music at the public library. It's been great seeing our little brother open up to new experiences and become more vocal about activities he wants to try with us. We can't wait to see what the future holds for our match but we know it will be bright.
Big Brother Charles: I wanted to join Big Brothers Big Sisters after reflecting on the mentors I had growing up. I learned so much from them and would not be the person I am today without their impact on my childhood. It's incumbent on me to keep passing that torch to the next generation. Small experiences make big differences, and I'm glad to have a part in that process. 
Big Sister Sara: I wanted to join Big Brothers Big Sisters as a way to make a positive impact in the community. I have always enjoyed being around kids and watching them experience new things. Being a big has shown me how much mentorship goes both ways. Our little constantly reminds me of the little things and that it's not about where you go, but rather experiencing the journey. I am so proud to be a part of this program!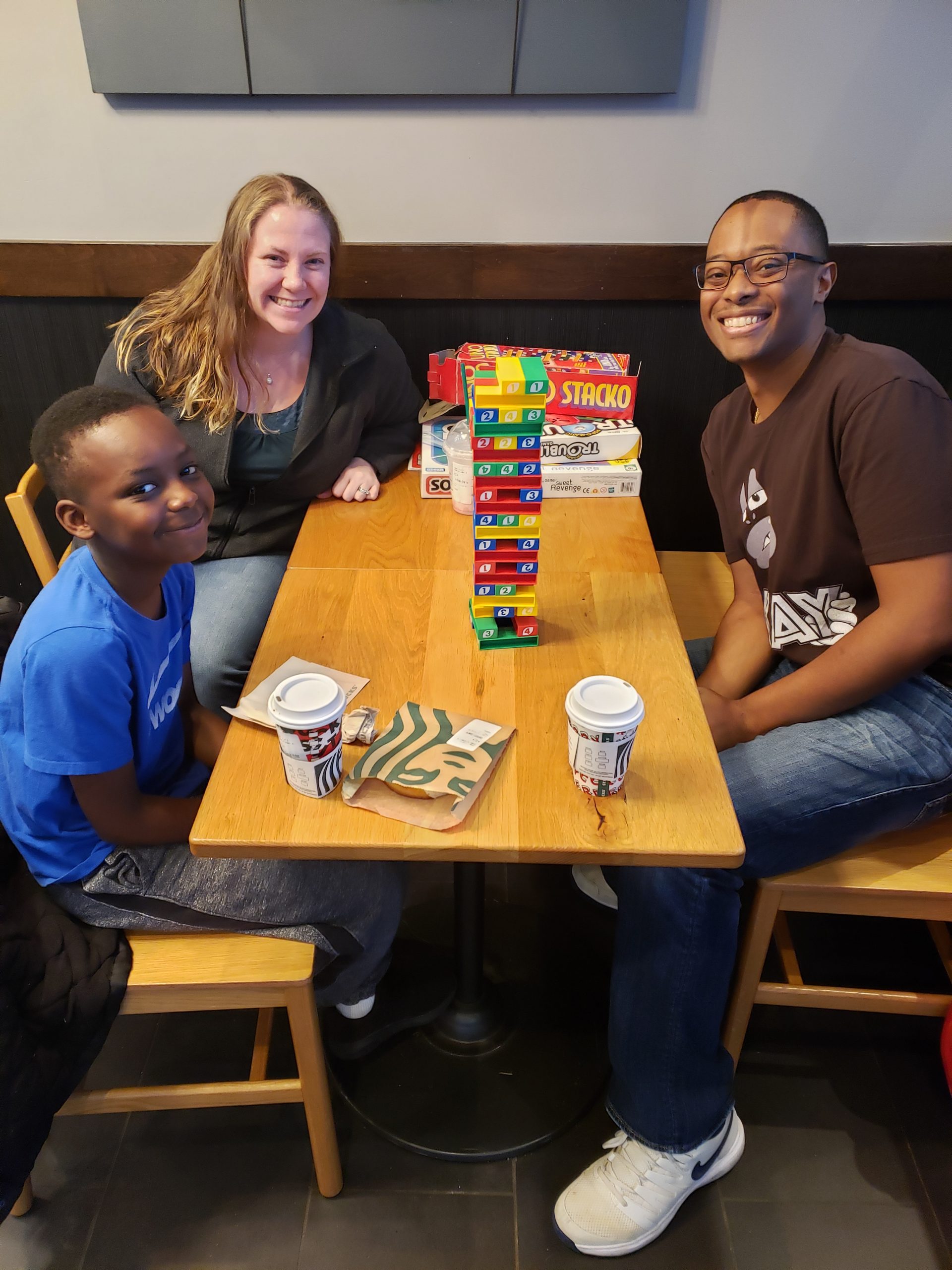 Chris Faherty lives with his wife (Jackie) and two young daughters (Emme and Joie) in Germantown, WI. He works for Deloitte & Touche as a Senior Manager in the audit practice and is combat veteran of the United States Marine Corps. After leaving the Marine Corps, Chris was looking for other ways to serve his community and became a Big Brother while living in Milwaukee. Chris and Jercourtneyion have been matched for over 10 years. With Jercourtneyion's recent graduation from high school they have matriculated out of the Big Brothers Big Sisters program, but still stay in touch often. They are truly friends for life and Jercourtneyion continues to teach Chris about the struggles of being a young adult in Milwaukee. Jercourtneyion has recently entered his next new phase in life which involved him entering the workforce and Chris and him continue to explore the opportunities that lay ahead for him. Being conservative and growing up in the suburbs of Madison, the Big Brothers Big Sisters experience has been eye opening for Chris to understand the struggles for opportunity and lack of employment offered to young teenagers in Milwaukee. Like moving a mountain, one rock at a time, Chris believes Big Brothers Big Sisters mentoring program helps solve some of these problems one kid at a time.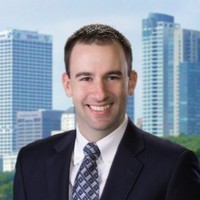 Why I became a Big: I was a basketball coach for a long time and I enjoyed the mentoring aspect and was looking for more 1 on 1 long term mentoring. I also wanted to get out my comfort zone and have someone challenge me in different ways. 
Something special about my Little and our relationship: I don't think it's unique to KJ and I, but we have a lot of inside jokes that we still laugh about that I think is really special. Our usual activity is rock climbing which we have done a lot, which takes a lot of trust from each other. 
What I do professionally: I am an accountant, specifically a CPA for a public accounting firm.
Something most people don't know about me: Most people don't know that I am actually pretty handy – I do my own roofing, remodeled my house and built a two car garage. I also do my own car maintenance and repair work.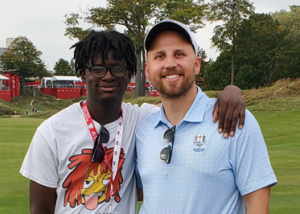 Why I became a Big: I wanted to make a positive impact on youth in the community.
What I do professionally: I work as a CPA for Ernst & Young in Milwaukee.
Something most people don't know about me: I enjoy playing golf, Latin dancing, and reading.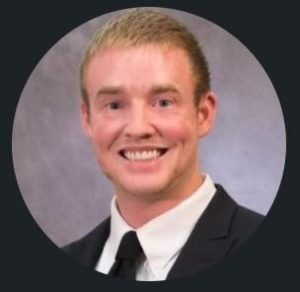 Why I became a Big: The answer to why I became a big is simple, I wanted a little friend! I wanted someone who could look up to me and who I could look up to.  My experience has been life changing and it is a true honor to be a Big Sister to my little brother.
Something special about my Little: Everything about my little is special. He has the biggest heart and I am continuously amazed by his constant positivity and consideration towards others. He is an absolute joy to be around and can brighten anyone's day in an instant.
What I do professionally: I work as an accountant at PwC!
Something most people don't know about me: Most people don't know that I love photography.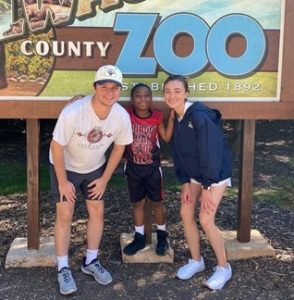 Robert Owusu-Mireku is from Ghana, West Africa. He moved to Milwaukee during the summer of 2019 having spent close to 9 years in Ithaca NY. Robert has a PhD in electrical engineering from Cornell University, and currently works as a Lead Power Systems Engineer for Eaton Cooper Power Systems. When Robert is not working or hanging with his Little, he spends his time dancing (Salsa, Bachata, Kizomba, Swing etc), reading, kayaking, practicing yoga, hiking or just walking about in downtown Milwaukee. He has also started experimenting with new cooking techniques. I suppose he can now claim the title of a foodie. Ha!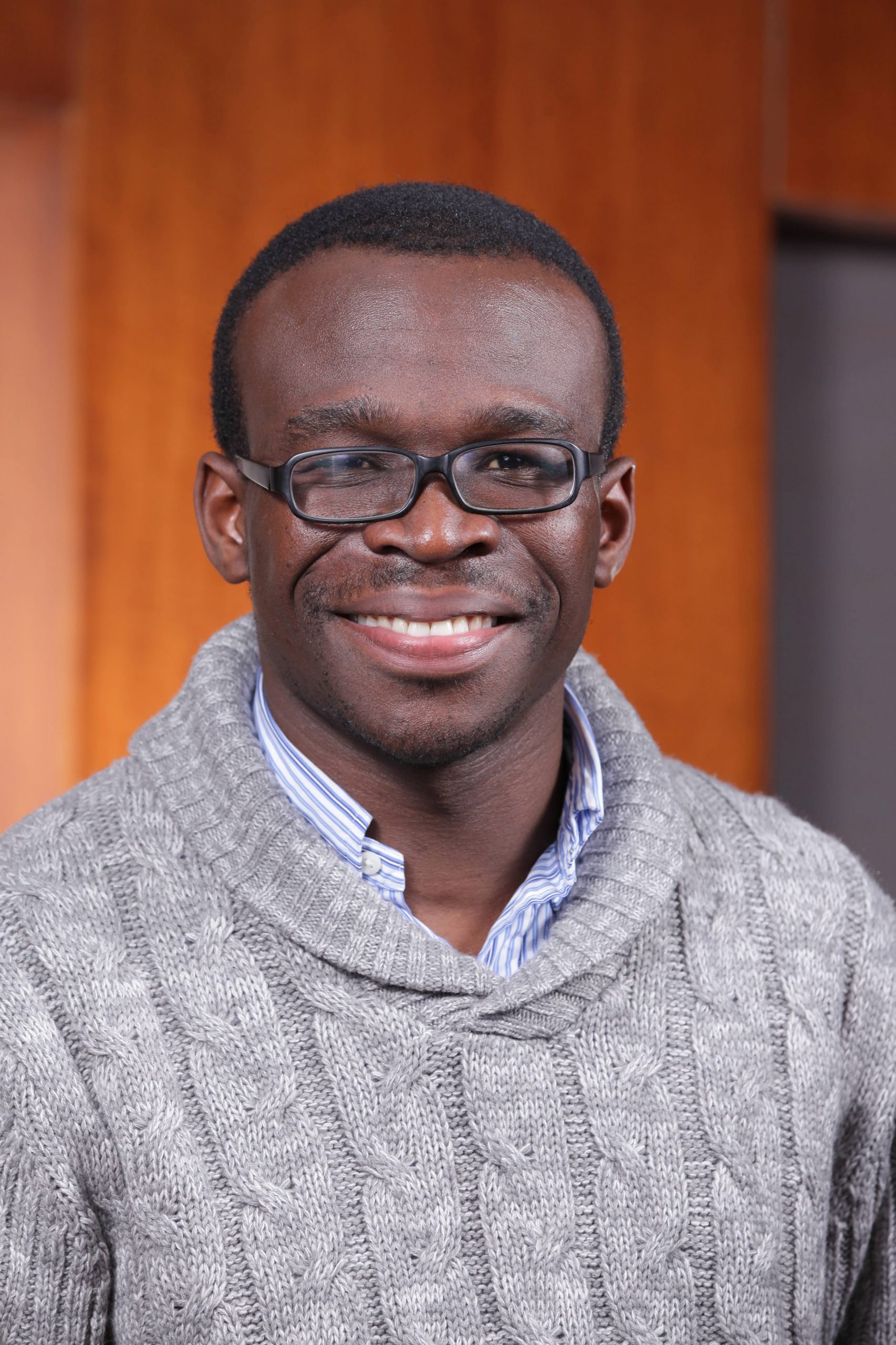 I work in business development and I became a Big because I've always enjoyed being around kids and I believe in the mission of BBBS. I think one on one relationships are really important for everyone, and especially meaningful for a child to have that with an adult who is always on their side and rooting for them. In my 3 years being matched with my Little, she has been more of a blessing in my life than I imagined. We love to try new things together - crafts, baking, ski lessons. We enjoy attending REACH events and meeting other matches in the program. It's so fun watching her grow and to be a part of her life. In my free time, my favorite things to do include reading, running, and traveling!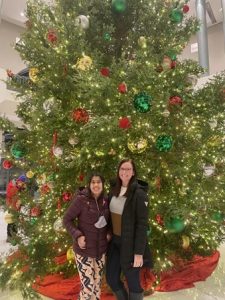 My name is Vonne. I am a registered nurse, in school to become a nurse practitioner. I love traveling and my betta fish, Felix. I joined Big Brothers Big Sisters because my father was a Big and enjoyed making such a difference and helping out. I've been matched with my Little for 4 fantastic years now and look forward to all the years to come.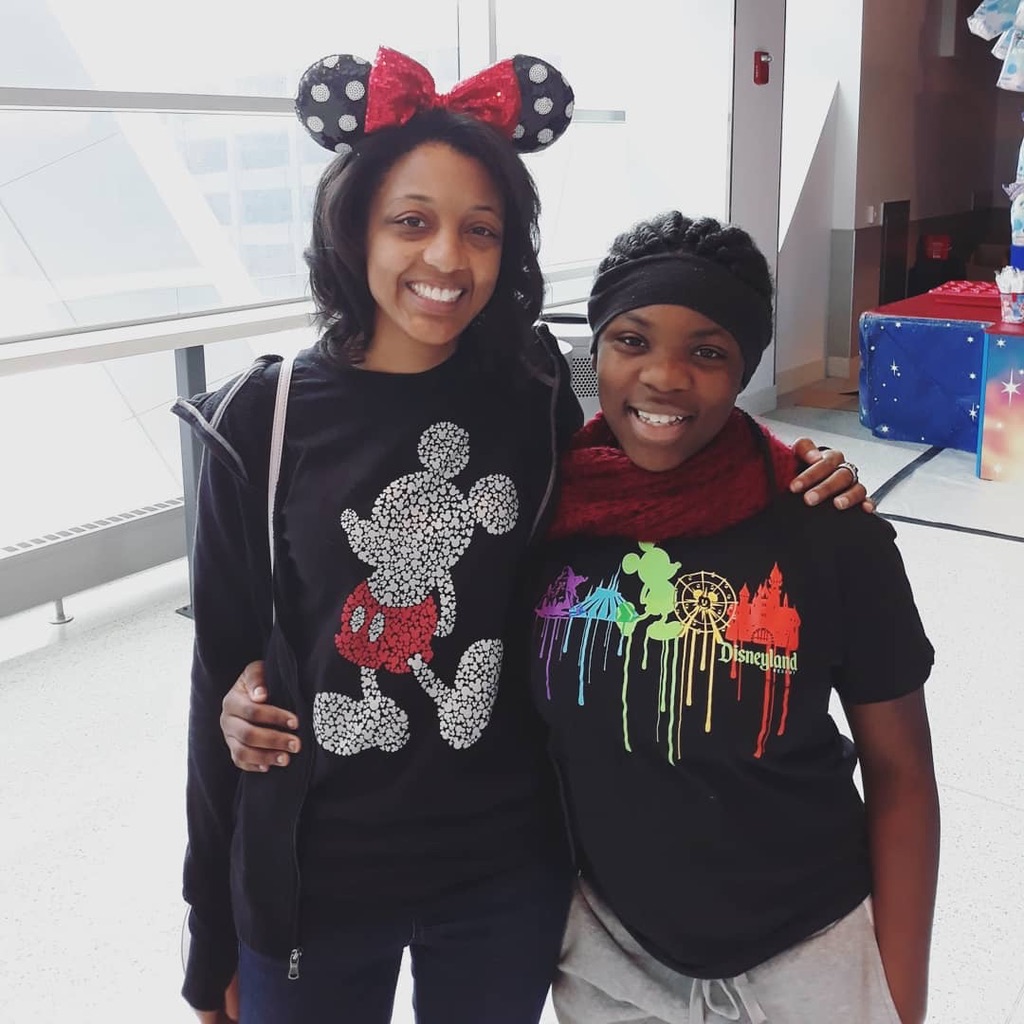 Hello! I'm Yulia, an IT consultant with a small business side hustle. I became a Big Sister to pay forward the experiences and growth opportunities afforded to me by mentors when I immigrated to the States. My Little and I have been matched since March 2021. We're a perfect match - both rather introverted, but love to explore.... both nature, and events around town!