Little Sister Sofia enrolled in Big Brothers Big Sisters of Metro Milwaukee's mentoring program in 2014. Her mother Tracy thought Sofia would benefit from having another caring adult role model in her life as Tracy had been a Big Sister herself and saw firsthand the positive impact a mentor can have in the life of a child.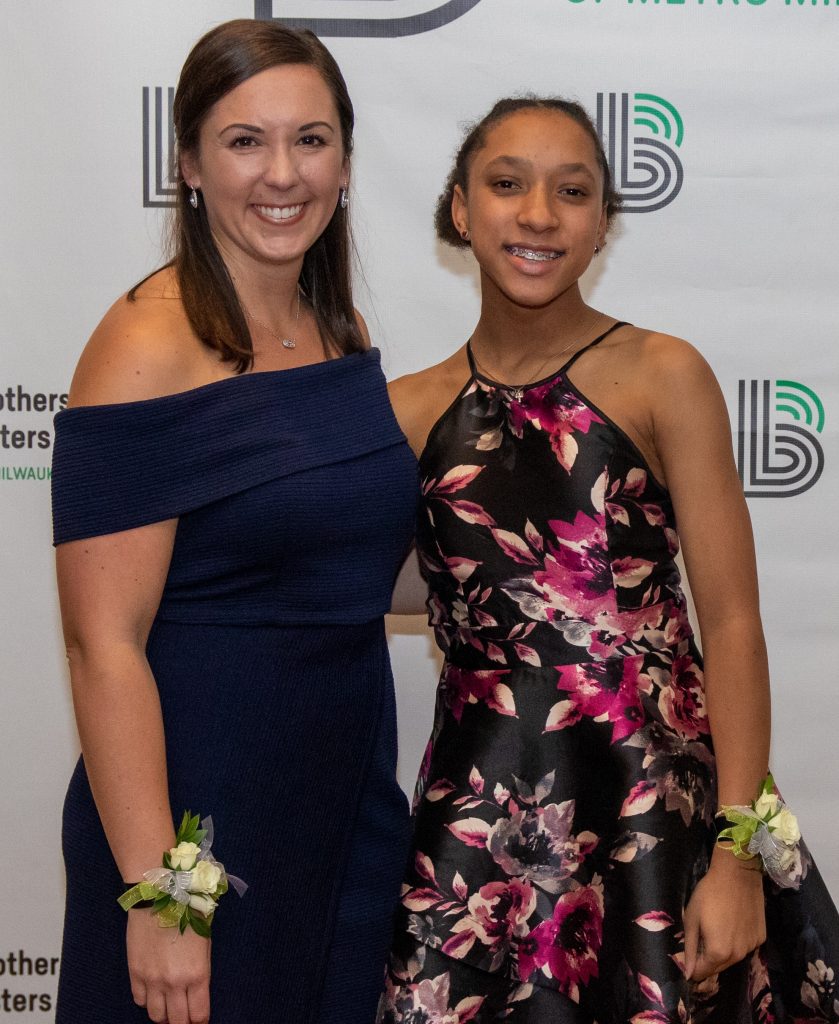 Sofia was ten years old when she was matched with her Big Sister Katie. Katie heard about the program from a friend and felt it would be a rewarding experience.
"When I moved to Milwaukee I wanted to get more involved in my community," said Katie. "Paying it forward is very important to me and I had a lot of experience with children growing up as I'm the oldest child in my family. I realized through those experiences that I loved spending time with kids and being a mentor."
In their five years together, Sofia and Katie have developed a very close bond. The two share similar interests and have connected and grown their friendship through these interests. Not having a Big Sister herself, Sofia was excited to have someone older than her to spend time with and try new things.
"Katie is open, willing to try new things, and adventurous," said Sofia. "I see these same qualities in myself. Our favorite things to do are hiking and cooking – both require a sense of adventure!"
Sofia's and Katie's families have also become very close, and they spend a lot of time at each other's homes playing games, watching movies, and sharing family dinners. In 2018, Sofia was even a junior bridesmaid in Katie's wedding.
"Katie and her family have made a positive impact on me and my family," said Sofia. "We have had a lot of fun dinners and conversations that are meaningful."
For Sofia, Katie has been a source of strength and guidance through some challenging times.
"I like that I can talk to Katie about anything," said Sofia.
Katie feels she gets as much out of their relationship as Sofia.
"Sofia helps me take a step back and realize what is important in life," said Katie. "Not only have I become close with Sofia, but her family has welcomed me with open arms and helped me make Milwaukee my home. She has such a positive attitude and reminds me to be silly sometimes and not take things too seriously."
As their relationship has developed over the years, Katie has watched Sofia grow into a mature young woman – who is excelling academically.
Hear from Sofia and Katie in their own words: