The Big Gala: A Celebration of Mentoring
You're invited to a party to celebrate the power of mentoring.
Save the date:  Saturday, November 3, 2018!
Big Brothers Big Sisters guides youth through their most formative years.  Ensuring their long-term success takes a team.  Along with caring families, dedicated volunteer mentors, committed schools and community partners, compassionate and generous donors, and well-qualified professional staff, we are all Facing the Future Together to give Metro Milwaukee youth the opportunity to realize their full potential.
Please help us celebrate the power of one-to-one mentoring by being part of the Big Gala.
For more information about the Big Gala, click here, or contact Nancy Bong, Special Events Coordinator, at (414) 831-4580 or email Nancy.
 Congratulations to our 2017 Honorees: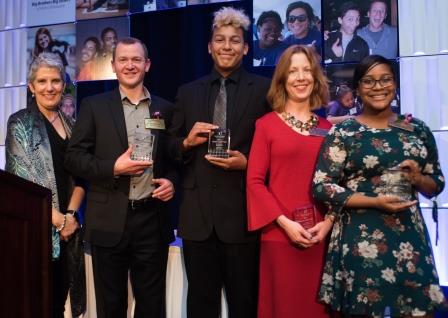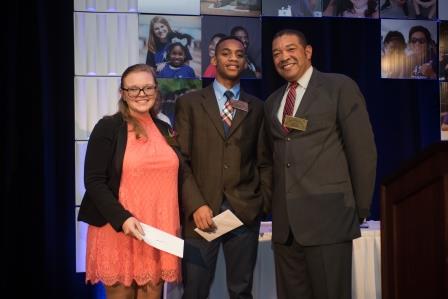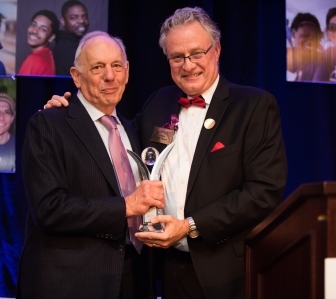 Top Left:  BBBS President & CEO Amy Chionchio with Matches of the Year Drew & Kamerin and Margaret & Bethany.  Top Right:  Martin F. Stein Memorial Scholarship winners Anna and Londan with BBBS Board Member Darrell Thomas.  Bottom:  Martin F. Stein Champion for Children Joel Lee with Past BBBS Board Member Bill Reitman.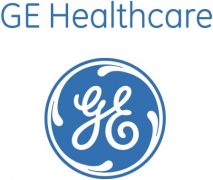 2018 Event Sponsors:
Children's Hospital of Wisconsin
HSBC Bank, USA
Milwaukee Bucks
Northwestern Mutual
WEC Energy Group
Wells Fargo Strategic Capital
2018 Table Sponsors:
Alpha Source
American Transmission Company LLP
Bank of America Merrill Lynch
Briggs & Stratton Corporation
Citizens Bank
Colectivo Coffee Roasters
Cramer-Krasselt
Deloitte
E. Gluck Corporation
Edgerton Contractors, Inc.
Ernst & Young, LLP
Foley & Lardner, LLP
Francis Investment Counsel, LLC
GE Capital Healthcare Equipment Finance
Johnson Controls
Marcus Hotels & Resorts
MATCO Distributors, Inc.
MGIC
Guy & Nancy Smith
SunTrust Robinson Humphrey
U.S. Bank
Valdes Engineering Company